All projects are priced individually according to which service you require. In addition, it is difficult to estimate how long it will take to complete a document without taking a thorough look at it first, to establish accuracy of spelling and grammar, technical level of the language, word count, etc.
As a first step get a free estimate by emailing Wordsense with a sample of the job.
The exact rate you will be charged depends on the nature of the work involved. However, those for editing, proofreading and project management will be broadly comparable to the minimum rates suggested by the Chartered Institute of Editing and Proofreading. In some instances, larger projects may be undertaken for a fixed price but this is subject to negotiation, and it would be necessary to examine the complete document before coming to such an arrangement.
Typesetting prices start from £0.75 a page.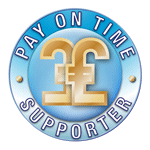 Wordsense Ltd supports the Better Payment Practice Code and follows the group's guidelines.
Standard terms and conditions of business available on request.
Joanna Chisholm abides by the code of practice drawn up by the Chartered Institute of Editing and Proofreading.